Meditation Practice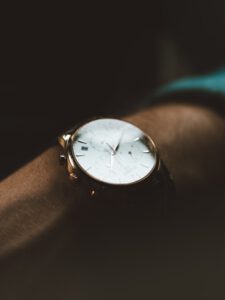 This week we take time to find out which time works best for your seated meditation practice. You can simply to lengthen the duration of your meditation by one minute each day and find out what length you are most comfortable with. Is 3 minutes enough or do you prefer a longer time? So this coming week we simply add one more minute  every day.
Today find a comfortable seat, set your timer for 4 minutes, close your eyes, be still and relax into your experience…
If you do not feel like extending the time of your meditation beyond the three minutes you can also stay with the 3-minute meditation practice for the upcoming week and find out what a consistent still meditation feels like for you. You can watch the effect on your body, mind and soul.
If you would like to follow along, check out instagram…
---
Image credits: Bruno van der Kraan via unsplash