28 days of meditation – your journey within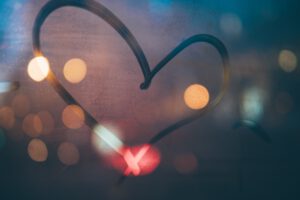 Closing of this 28-day moon cycle meditation practice I will lead a guided meditation in the German language. But anyone who does not understand German but wants to join into the vibe can set his personal time for meditation today, February 28th, 2021 to 10:30 am CET and feel what is like to be connected all around the world in spirit. Do you feel like joining in remotely?
If you do, do you notice something? Do you notice a shift in energy? Can you feel that you are part of something bigger and always connected to all of us that are joining together in awareness?
Before we part for now, I have some food for thought or sacral reactions…
Maybe now is the time we can aline for a new world with more harmony and peace, everyone aligned with their purpose, watching the movie of their unique lifestory and enjoying the ups and downs and twist and turns?
Has this month given you a glimpse of what it means to surrender to your life and the new experiential path we are all on as a collective? The mind is wonderful, it is here to watch the movie, the story we are living out as humanity and it can put words to what it notices and this can be expressed in communion with other to inspire and enrich their perspective, their life process. If you are watching, you will see, and if you see, you have something only you can talk about…
---
Image credit: Michael Fenton via unsplash.com