Seated Meditation Practice
Today take more than a moment for yourself. Give yourself 3 minutes and sit down in a comfortable position in a place that feels enjoyable to you and give yourself those 3 uninterrupted minutes. No phone or set your phone on airplane mode if you use it as your timer as I do, no answering the door bell, no computer, just you and your breath.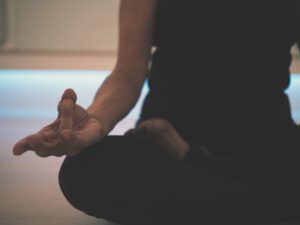 Set a timer for 3 minutes. Find a comfortable seat, then become still, and focus on your breath. Relax and allow your breath to come in and out naturally, and watch your bodily sensation, the emotions and feelings moving through you, and the thoughts flowing through mind. Watch until your timer goes off.
Find a comfortable seat (and set your timer).
Close your eyes and be still.
Focus on your breath.
Would you like to try this form of meditation?
---
Image credits: Jd Mason via unsplash.com